Below is an ~8 minute video of a presentation I recorded before going on vacation a few weeks ago.
The question of what is legal seemed to be interfering with some of my friends' views about what is right. Ironically, just yesterday a friend pointed out that I'd been doing the same thing! That goes to show you: no video can take the place of a good friend and friendly discussion.
On that note, I view this as a work in progress and look forward to knowing your comments.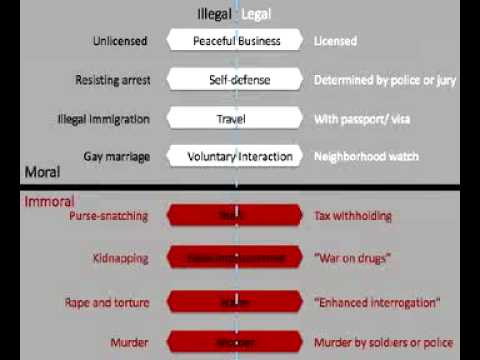 Tags:
ethics
,
law
,
morality
,
philosophy